Here are a few published reviews!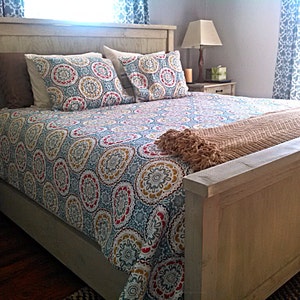 Love our bed! Caleb was great to work with and helped us on the delivery of the bed. We had our headboard made 6′ high and are so glad we did. It is very grand in our master bedroom. The bed is solid and sturdy and the finish is great. Set up was a breeze. We will definitely use Caleb/CSL Woodworking for other pieces in our house. The craftsmanship and service are unlike anything you will receive from a typical retail store. Caleb worked through our questions and concerns but exceeded our expectations!
I love my table and Caleb was a pleasure to work with. He kept me updated on the progress with my table and was very helpful in picking out the exact color that I wanted for the table. He also made me two benches and I love them as well. You can't find a better person to work with and he is very fair in the pricing. I defiantly recommend him to anyone he gives you exactly what you ask for.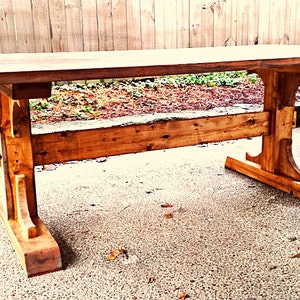 Caleb was fantastic to work with and got a rush order done for us before Christmas! We absolutely love our table and can't fathom paying the same price for something pre-fabricated that everyone else has. The craftsmanship and service made this a wonderful experience. We'll be using Caleb again for other projects at our house!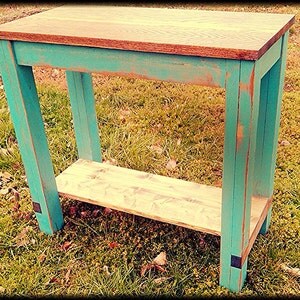 BEATIFUL piece! The craftsmanship is stunning and Kaleb went above and beyond to make us happy!!! We are using this as a changing table for our twins (which works PERFECT) and then once they're out of diapers, we can't wait to use it as our kitchen island! DOUBLE DUTY–no pun intended. 😉 Thank you so much for your patience, understanding, and quality work in creating exactly what we wanted! We LOVE it!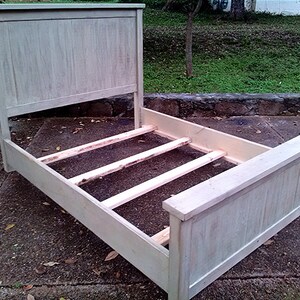 I am so thrilled with my bed! Not only does it look amazing, it's very sturdy! To be honest, I wasn't expecting it to be so high-quality because the price is so low. What a pleasant surprise! I will recommend CSL to any of my acquaintances who are looking for this type of furniture. Everyone who sees my bed says it looks like something from Restoration Hardware. I'm impressed!